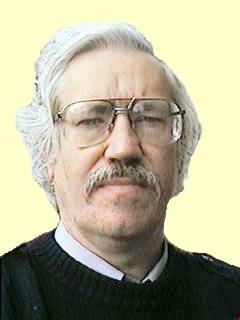 40 The Avenue
Durham
DH1 4EB
UK

Telephone: : (0191) 386 8756

Fax:: (0191) 386 8787

Email:
---
Current occupation

Self-employed internet and computer consultant (since July 1998)
- See elsewhere on this web site for more details.

Last employment

BT Information Services

July 1996 to June 1998

Technical Implementation Manager

March 1994 - June 1996

Technical Project Manager (team leader) of VM Technical Support team - responsible for systems software on all of BT's VM mainframes

April 1991 - February 1994

Senior Systems Engineer working on system performance and VM technical support

June 1985 - March 1991

Senior Systems Engineer with the North East District of British Telecom.
Responsibilities included VM technical support, performance measurement, and capacity planning.

Previous employment

1979-1985 - Technical Support manager

Responsible for:

Managing team of systems programmers

Detailed hardware and software evaluation
Systems programming tasks, in VM, VS1, and MVS.
Transfer of computer centre from Newcastle to Morpeth
VS1 to MVS conversion

1974-1979 - Chief Analyst/Programmer

Responsible for

Project management
Staff management
systems programming

1972-1974 - Systems analyst

Tasks included defining CICS programs (remember this was 1973!) and a DOS to VS1 conversion.
Greater London Council

September 1968 - September 1972

I successively held the posts of trainee systems analyst/programmer (using assembler), systems analyst/programmer, lately in the technical support team, then finally team leader.
---
Secondary Education

Palmers School for Boys, Grays, Essex - 1958-1965 (now transformed into Palmers College)
9 'O' levels
5 'A' levels (pure maths, applied maths, further maths, physics, chemistry)

Tertiary education

Birmingham University 1965-68
BSc in Mathematics (1968)

Professional qualification

Part 1 of the British Computer Society's examination (April 1970).
---
Publications
Data Protection: Putting the record straight. Marie Staunton and Roger Cornwell, NCCL, London, 1984.
Security in VM systems Paper contributed to the Xephon Conference New Directions in VM held on 21/22 October 1987 at the Regent Crest Hotel, London.
---
Personal details
Born:

12 March 1947, Lewisham, London
Positions held

Member, Northern Regional Council of the TUC
Director, The North East Innovation Centre
Chairman, The City of Durham Trust
Footpaths officer, Durham Group of the Ramblers Association
Committee member, Alliance Française de Newcastle-upon-Tyne
---